Stockholm
·
Flexible Remote
Climate Advisor
Are you passionate about leading others to fight climate change? Join us in helping businesses understand their climate impact and how they can reduce it
Want to fight climate change with us?
We are convinced that it is possible to reduce the consequences of climate change and that we can be a force to make it happen. Our mission is to make it possible for everyone to take significant action against climate change, which is why we built GoClimate to guide individuals and companies towards this. We're a team who care about this planet and each other and we are looking for the next member to join us.
We're looking for someone preferably to be based in Stockholm where the majority of our team members are located, but for the right candidate, this can change. Our team is currently split between mainly Stockholm and Åre, Sweden.
The Job
We're looking for a person who's excited to:
Help our business customers act to limit & reverse their carbon footprint, by conducting carbon footprint calculations (GHG accounting) for companies
Take responsibility for account management for our business customers
Manage business development with current & future partners
In doing so, you will help build science-based internal knowledge on carbon emission sources.

Since we're a small team with flexible roles, there are other responsibilities that could be relevant to add to this position depending on what you're passionate about and interested in.
Required Skillset
To be a good fit for this position, we believe you are passionate about:
Data analytics
The role entails data collection in close collaboration with the client, and processing data in accordance with the GHG Protocol, as well as report writing. Therefore, specific experience with the GHG protocol is necessary.
Research climate data
There is a lot of knowledge on the climate available, but finding and processing it in between public data sets and scientific research papers implies understanding the data and how to use it adequately.
People management
When we work with businesses, you need to be a friendly and reliable advisor to the client and ensure a smooth collaboration with them. Identifying and addressing their needs throughout the process is very important.
Team player
We work to strengthen our customers' climate work and the impact we make in the world. It is important that you like to collaborate with others and find solutions to common problems companies or the team may face.
Communication
We offer the possibility to work from home part of the time, why internal communication is a top priority. We make decisions together as a team where is important to listen and communicate. In communicating with clients, you need to be clear and reliable.
Climate and sustainability experience
We are passionate about the climate and helping others to find ways to take responsibility and we hope you are too. You have experience in working with sustainability and climate-related questions. An understanding of Science-Based Targets, Net Zero, sustainability reporting and other sustainability questions is a plus.
Because of the way we work, we're looking for a person who has:
the ability to self-direct your work with our purpose in mind
the flexibility to thrive in our ever-changing environment

a mindset of continuous improvement of all aspects of work

a preference to working as part of a team
fluent command of Swedish and English

Working With Us

We're an organization driven by our purpose: to fight climate change. We call ourselves a social enterprise, by which we mean that this purpose –not profit–will always be our most important measure of success.
In addition to working for a sustainable climate, we also believe strongly in sustainable work. We continuously find the agreements we need within the team that balances steady progress with the ability to live a rich life outside of work, whether that means flexible hours, or anything else.
We don't want you to just "fit in" to our current work culture. We want you to help us shape it. Taking in a new team member is the best chance we have to increase creativity and add new perspectives, so we encourage you to highlight other strengths than those required. With us, you are welcome regardless of gender, age, religion, sexual orientation, ability, race or size!
Read more about working with us on our jobs site.
What We Offer
Help slow climate change in a big way.
Be a leader. Our work is structured with the expectation that we're all leaders in our own areas. See something you'd like to change? Nothing is "not your business".
Flexible work hours. Our foundation is 30 hours per week.
You can send your application in either English or Swedish.
Deadline for applications

Please apply before 10 December 2021.

We look forward to your application

Or, know someone who would be a perfect fit? Let them know!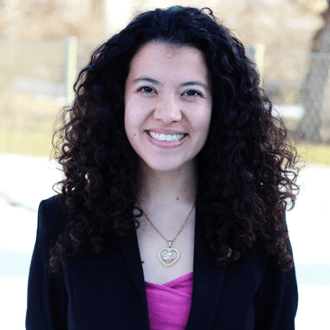 Working With Us Means
Helping to fight climate catastrophe, whilst keeping climate justice in mind. We are an impact driven social company with the goal to slow down climate change.
That you are a leader. We don't want you to just "fit in" to our current work culture. We want you to help us shape it.
6 hour working days. Working less hours means better focus at work, more life balance, time for reflection and time to contribute to collective action for a climate-friendly society.
Being part of a team that operates on a model of 100% transparency.
You can influence the employment benefits to suit your needs. Do you prefer longer summer holidays? Swap some of your salary for extra time off.
Always working to do better. We are always open to growing and doing the work needed, to make sure our work is as inclusive as possible.
About GoClimate
GoClimate was created in 2017. Our purpose is to fight the climate crisis by reducing greenhouse gas emissions whilst centring climate justice and operating with 100% transparency.

Already working at GoClimate?
Let's recruit together and find your next colleague.